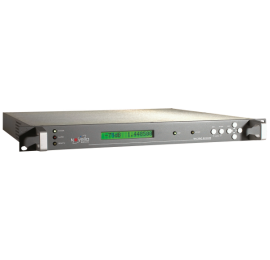 Novella Satcoms B400 / B450 Series
NOV-TR-B400_450*
Novella SatComs tracking receivers have been designed to track and measure pilots or beacons of all known commercial and military satellites. They are particularly suited to track satellite beacons (frequency and power stable signals generated on board satellites, used for telemetry and control) in earth stations using large antennae requiring good boresight alignment and stable uplink power.
S Band Satellite Tracking Beacon Receiver
Input Frequency: See below table for options
PLL Noise Bandwidth: 2kHz
Input Band

PLL 2kHz

threshold <43dBHz*

PLL 2kHz, BPSK option

threshold <43dBHz**

2.0 - 2.3 GHz
B455
B455A
2.2 - 2.4 GHz
B456
B456A
2.5 - 2.6 GHz
B407
N. A.
*Models recommended for antenna tracking
**Models for antenna tracking of NATO / Skynet / DSCS military beacons