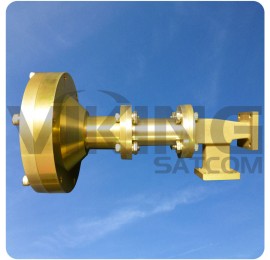 Ka Band Dual Port Offset Circular Feed
FEED-2KAC-OF
Viking Satcom's new Ka band Offset Feed Series is ideal for new antennas or upgrading antennas in the field.
The high quality RF specifications ensure top performance when receiving Ka band frequencies.
The separation on the OMT allows most Ka LNBs to be directly mounted without additional waveguide.
The Feeds are available in Linear, Circular and Motorized configurations.
2 Port Ka Band Receive Only Offset Circular Polarization Feed
Frequency: 17.0 - 22.0 GHz
F/D Ratio: 0.6 to 0.8
VSWR: 1.5:1
Axial Ratio: 2.3 dB (18 dB Cross Pol)
Flanges: WR42 Cover
Polarity: Dual
Universal Mounting
For Use with New Antennas or Upgrading Existing Antennas in the Field
Quick Delivery
You Might Also Like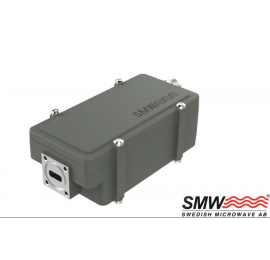 Ka-Band 17.70 - 21.20 GHz 1-2 Band Wideband
Two band switchable as an option
M&C as standard
$0.00