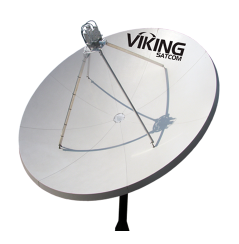 Antenna Packages
Unsure of what satellite antenna equipment you need? You are not alone.
Viking Satcom is now offering Antenna Packages for some of the most popular
configurations that we supply. They are available in Non Motorized, Motorized,
Receive Only and Transmit Receive Configurations.
Viking Satcom offers pre configured satellite antenna packages to help an operator
choose an antenna for their application. Please feel free to contact Viking Satcom for
assistance on a specific project or antenna configuration.